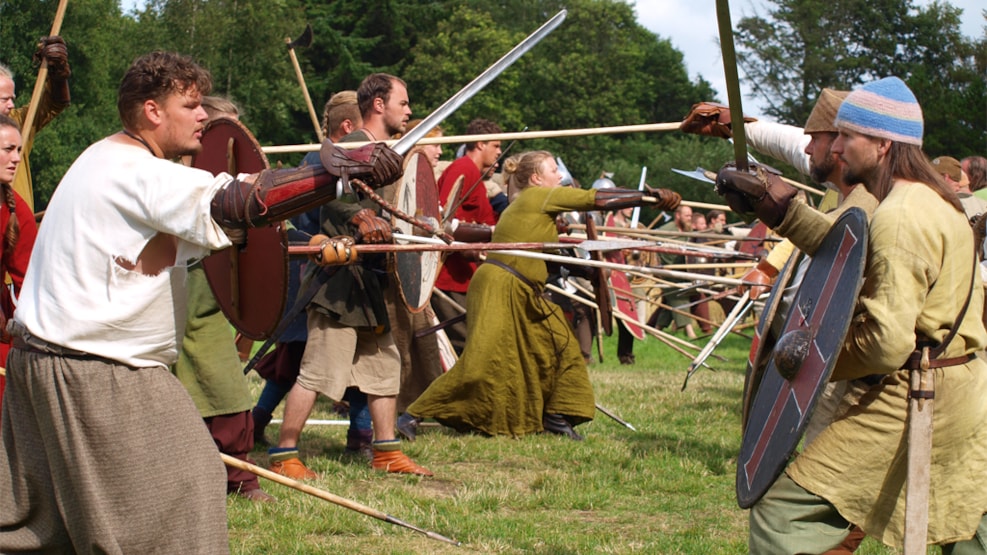 Warrior training for children 7 - 13 years
At Ribe VikingeCenter you can get warrior training and learn to fight like a Viking.
At Ribe VikingeCenter, the warriors teach the young recruits to fight like a real Viking, with wooden swords and shields. Here it's just a matter of getting your hands out of your pockets and do as you are told.
The activity is free.
You can get warrior training in the period June 26 to August 29, 2021 at. 13.00.