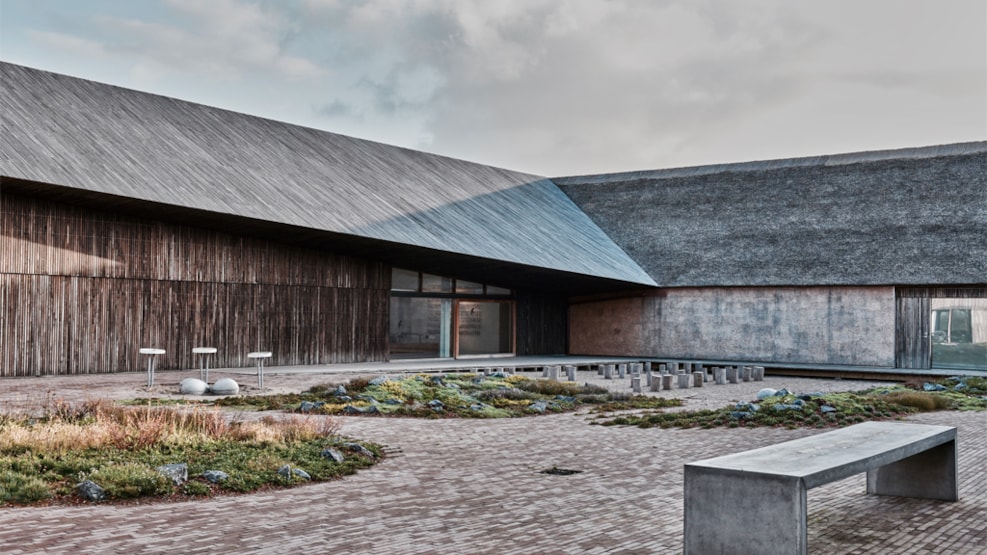 Wadden Sea Centre - The Gate to UNESCO World Heritage
The Wadden Sea Centre - The Gate to UNESCO World Heritage. The Migratory Birds Wadden Sea.
THE WADDEN SEA CENTRE 1000 m2 exhibition is a journey through the landscape of the Wadden Sea, as seen through the millions of migratory birds. You get to see at close quarters the world of birds which normally is only seen at a distance. You enter into the large swarms of birds, feel them and travel on with them. THE WADDEN SEA CENTRE's exhibition "The Wadden Sea - 15 million birds migrating" is an aesthetic, fairytale and incredible exhibition about The Wadden Sea and the world of migratory birds. These are cognitive experiences, so the Visitors' Centre for the UNESCO World Heritage is a really good place to start when visiting The Wadden Sea and the National Park.

The centre is a delightful place for a great family experience, for a school class on an outing or business companies that want to meet in different surroundings. Your visit can be combined with a tour of The Wadden Sea either via our comprehensive tour programme or by ordering your own tailormade tour.
The Wadden Sea Center has received these awards
German Design Award GOLD 2018 · Årets Byggeri 2017 · Den Danske Lyspris 2017 · Verdens bedste stråtag 2017 · Den Nordiske Lyspris and has won the award for sustainability at European Museum Award 2020-2021.