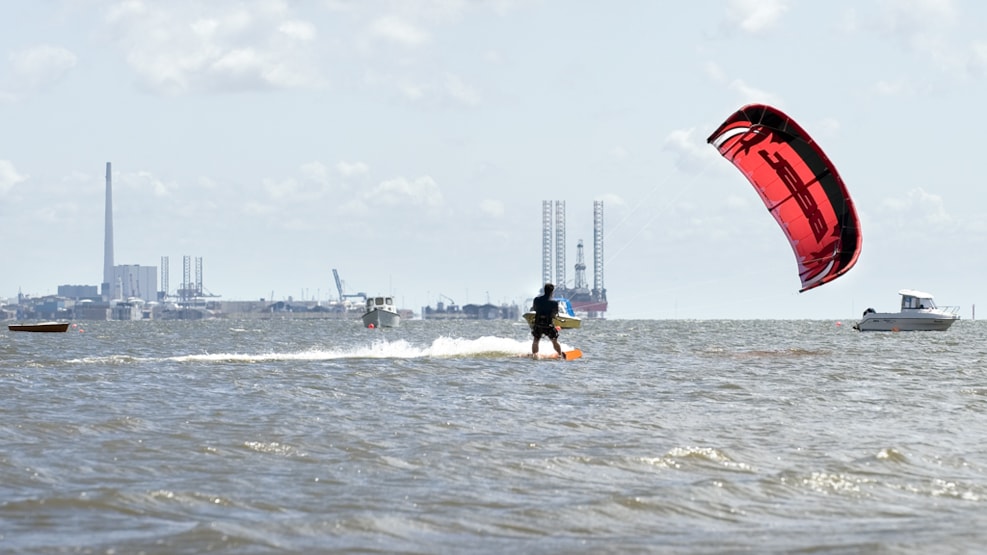 Surfing in Ho Bay near Esbjerg
Ho Bay in the northern part of the Wadden Sea National Park offers splendid opportunities for surfing and kitesurfing.
From 1. March - 30. September it is allowed to surf in Ho Bay along the beaches of Hjerting and Sædding. The allowed area is within these four coordinates.
55°56,73N - 08°22,81E
56°00,05N - 08°22,81E
55°52,06N - 08°19,99E
55°30,44N - 08°21,22E