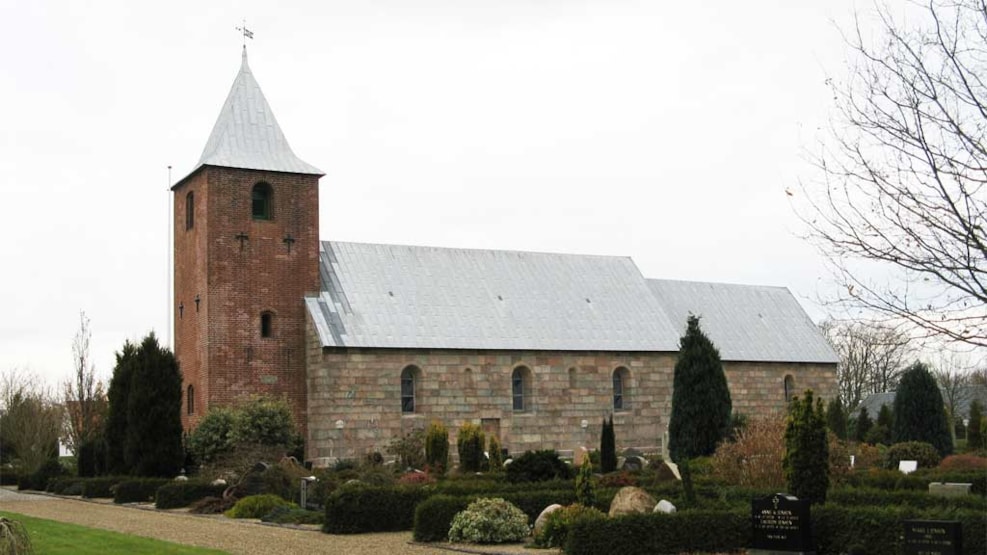 Skads Church
Skads Kirke is a medieval church of granite ashlars, with a late Gothic tower of massive bricks, the attractive north side is especially well-preserved.
There are tracks of earlier extensions to the choir and nave. The typical medieval siting of a church - at the edge of the village - can clearly by seen today. There are vaulted ceilings from about 1500 with murals by the so-called "Lily Master". Note the memorial plaque from 1788 commemorating a couple who owned a farm in the parish.

Church service every Sunday at 10.00.