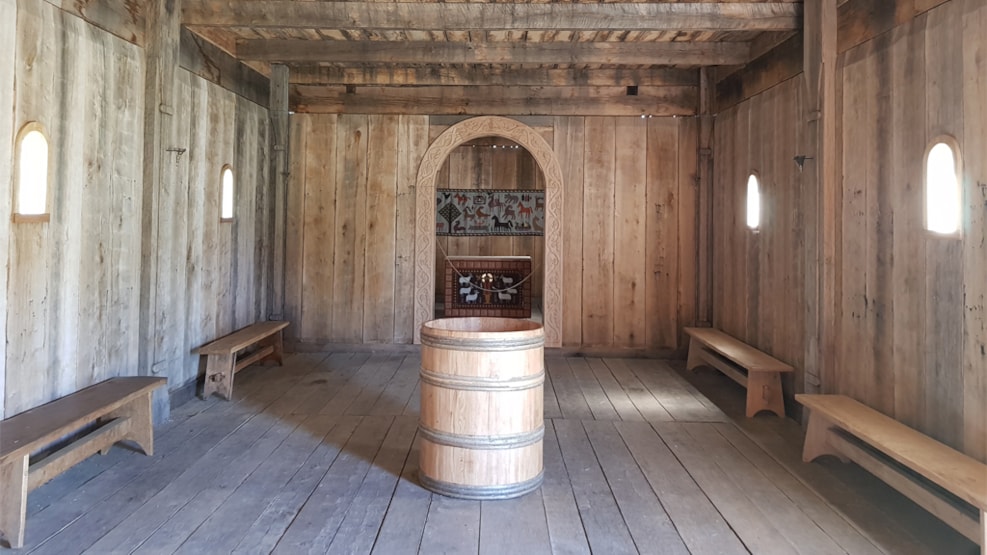 Ribe VikingeCenter
At Ribe Viking Centre you step more than 1,000 years back into the Viking Era, meeting warriors, tradesmen, craftsmen, farmers - and all the animals on the farm.
Discover the reconstructions of the oldest parts of Ribe including Denmark's first Christian church 860 AD and the Hviding Farm 980 AD. As a visitor you can become part of history, join the warrior training, try your hand at archery, see the farmer feed the animals, meet the performing jester, help the mistress, and much more.
International Viking Market, warriors, Icelandic horses, falconry shows, Viking food, beliefs, legends and tales are just some of the season's events offering knowledge and insight into the world of the Vikings.
Reenactors from all over Europe flock to Ribe, Denmark's most important Viking trading centre, presenting authentic reenactions of the past along with the local Vikings.
Check out all activities and events on www.ribevikingecenter.dk