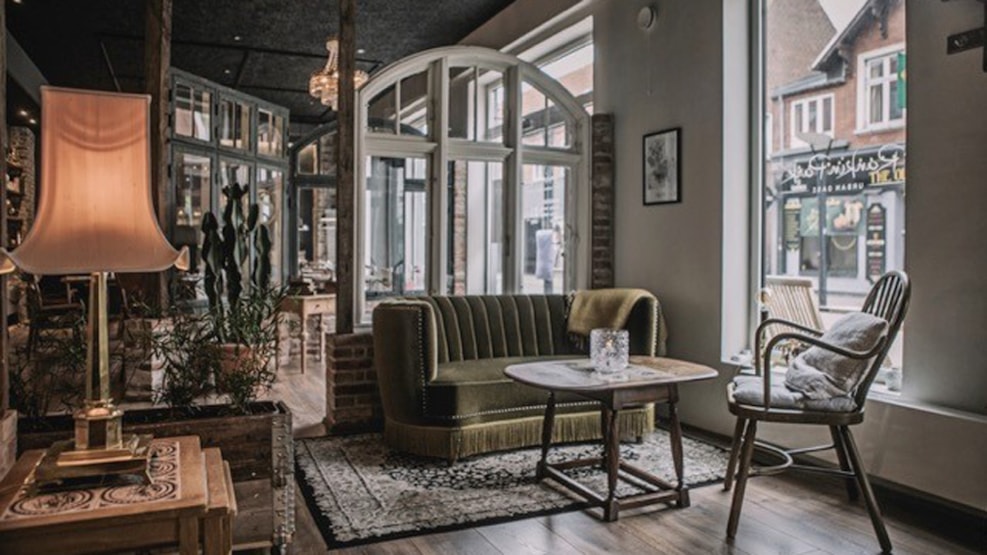 Rankin Park - eco café in Esbjerg
Rankin Park is a wonderful cafe in the middle of Esbjerg, which in addition to an exciting  brunch also offers a healthy, delicious and different menu. Rankin Park is also a cozy lounge, wine bar, coffee bar, tapas bar and serves the most delicious cocktails.
The day at Rankin Park starts with brunch and continues with the "menu of the day". Here you put together three dishes on your plate from our fun, different, eco-based, healthy menu. In addition, there are homemade dips, sandwiches, tapas and delicious cakes. Here is something for meat eaters, but in particular also for vegetarians and vegans - or just those who are tired of burgers and fries.
The café is informal, cozy and warm and with organic coffee & tea, organic cold drinks, South African wines and fantastic cocktails you get an experience for all the senses.
Rankin park has an closed green, cozy patio with sandpit for the little ones, lots of sunshine and shelter from the westerly wind. The café is handicap-friendly, has plenty of space for prams and wheelchairs and welcomes young and old.
Free wifi.