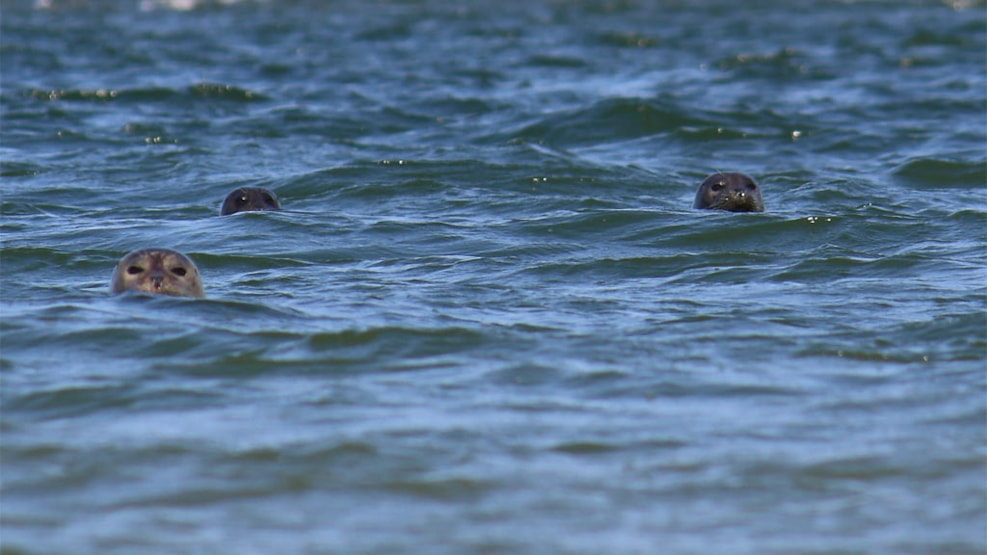 Possible to bath on Mandø
During the peak season, the tractor bus is available for trips to the sandbank Koresand, where you will find a gorgeous sandy beach perfect for swimming and searching for amber.
Swimming is also possible south west of Mandø, due west of the storm surge column, but there is no marked beach on the island.  
Be aware
Going for a swim or just a leisurely walk out to the wadden, it is imperative to first investigate the timing of the next high tide. Always bring a compass, and do not venture too far out since the tide comes quickly and can be accompanied by very heavy fog.