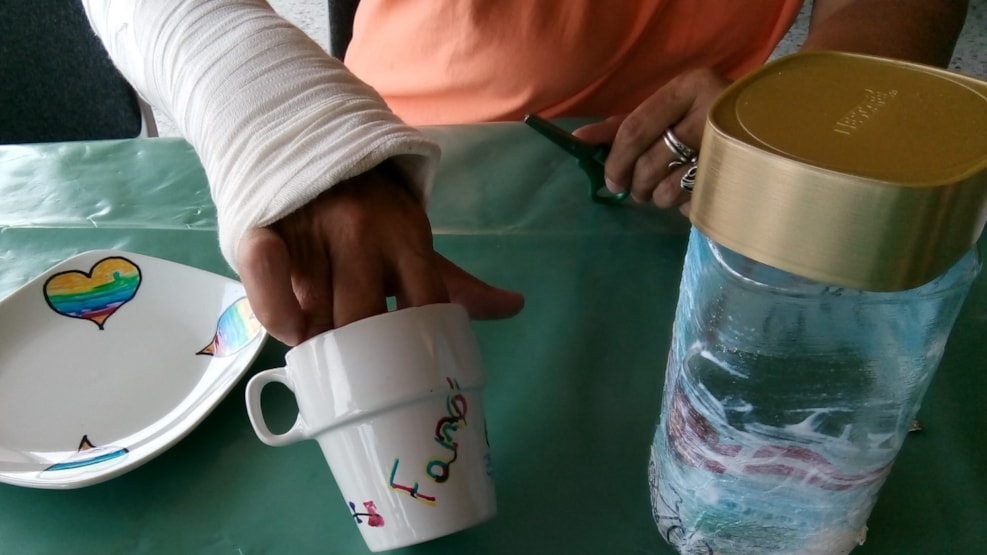 Porcelain Design | Club Fanø
Would you like to have a breakfast set that you have designed and painted yourself? Then come to our workshop "Make your own porcelain". It's something you can do together as a whole family.
Porcelain painting is a fun and creative activity for all ages. It's easy, draw the desired motif on mugs, plates and vases with a porcelain marker. When you are finished, it is left to dry and then fired in a kiln.
You can create your own creations by painting on old porcelain and in that way help to recycle things that would otherwise have to be thrown away.
In production, we will use glue guns, among other things. It is therefore a good idea for one of the parents to help smaller children. Anyone can join. The event lasts approx. 1 hour.