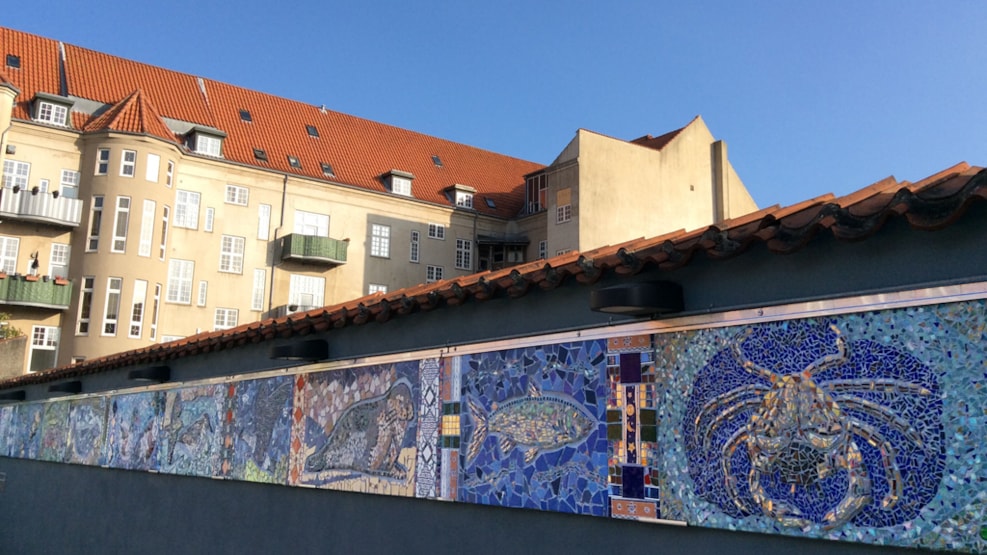 Mosaic artwork World Heritage Wadden Sea in Esbjerg
An artistic treasure in Baggården in Esbjerg, a sumptuous 27-meter mosaic work of art about the World Heritage Wadden Sea.
You do not expect to find this marvelous description of the species in the Wadden Sea in the backyard of the address Skolegade 54 in Esbjerg. This 27 metre long beautiful mosaic mural present 20 of the most important species of the UNESCO World Heritage Site Wadden Sea stone by stone.
The artist is Lotte Lambæk and eight users of the community house in the yard of which the work of art is located.
You can see the mural all weekdays from 9.00-15.30.