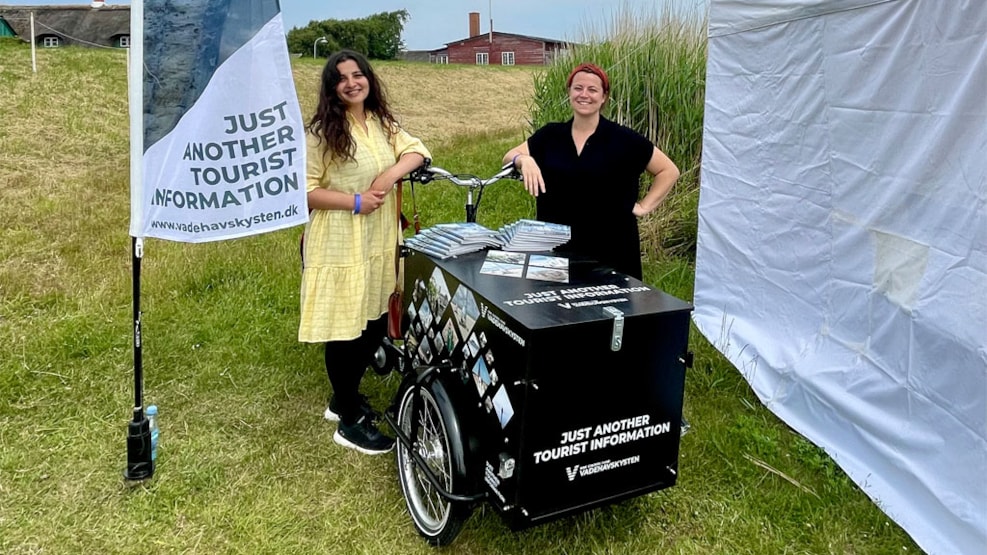 Mobile Tourist Inspiration on Fanø
Mobile Tourist Inspiration at Fanø Færgen
Meet the Destination Wadden Sea Coast's mobile tourist inspiration at the Fanø ferry over the summer. Every Friday and Saturday in the months of June, July and August, you can greet one of our employees at the Fanø ferry, where you can be inspired for your holiday on the Wadden Sea coast.
You can also find the mobile tourist inspiration for special events, e.g. you will be able to find it at the port of Esbjerg during Tall Ships Races in July.
We look forward to meeting you in the summer country!