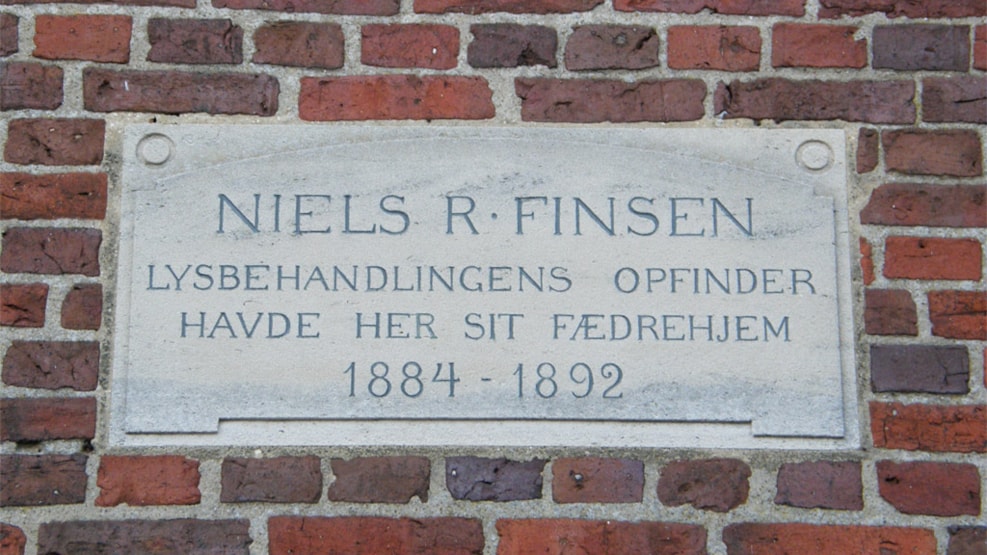 Memorial to Professor Niels Ryberg Finsen in Ribe
In 1903, Niels Ryberg Finsen received the Nobel Prize in Medicine for his treatment of lupus vulgaris (skin tuberculosis) with light.
Niels R. Finsen - Professor of medicine, Niels R. Finsen lived at the prefect's residence (Amtmandsgården) in Puggaardsgade from 1884 to 1892, as his father was county prefect.
Niels R. Finsen studied the effects of light on the skin and discovered light treatment, for which he was awarded the Nobel Prize in 1903.
He has given his name to the Finsen Institute in Copenhagen.