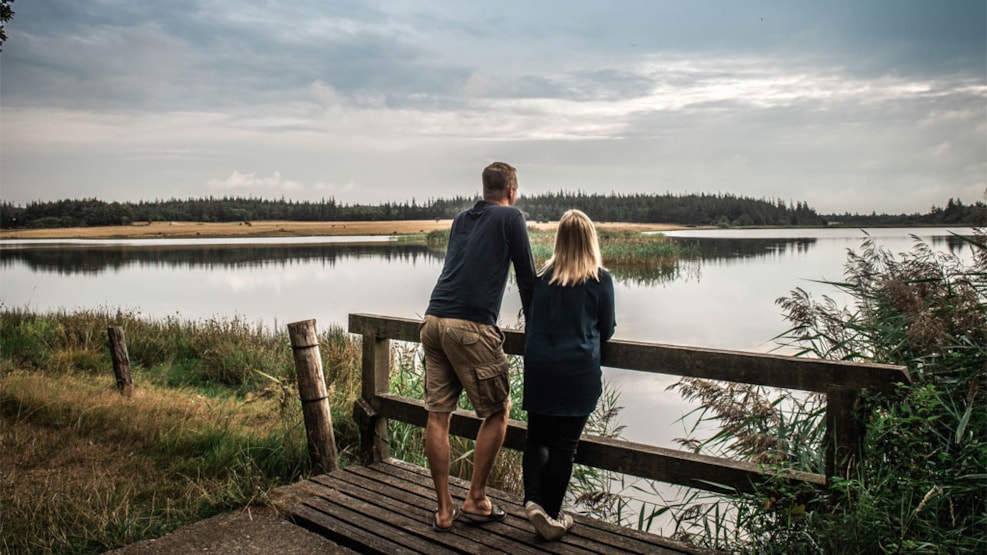 Marbæk - nature area near Esbjerg
This is an area of about 3,250 acres, situated 12 km. north of Esbjerg between Ho Bay and the River Varde.
The area, which today is a nature park for Esbjerg and Varde, is very valuable in landscape terms and distinctive. The varied terrain provides good opportunities for various forms of outdoor life. The area is also part of the Wadden Sea National Park.
Marbækgård with restaurant is located north of the artificially landscaped lake area and bird sanctuary. The lakes were built in the years 1972-79 and make up 20 ha. South of the lake area is "Spejderøen" with cabins, and by Sjelborg beach is restaurant Rødhætte. Paths for walking, cycling and riding: The paths are a network of field and forest roads.
Archeology
In Marbæk Plantage there are field differences from the older Iron Age. And in the middle of the plantation, east of the road between Sjelborg and Myrthue, an area has been cleared where these field boundaries can be seen. Remains of houses from the Iron Age are also found at Myrthue and on the outskirts of Sjelborg plantation. In Myrthue, three plots of house have been preserved, where the houses' fireplaces and paved stables can still be seen. Between the houses there are paved paths.
Myrthuegård
The nature and culture dissemination site tells the interesting history of the Marbæk area.
Cottages and shelters in Marbæk
The Marbæk area also holds cottages for rent and a few shelters. Contact Esbjerg municipality for further information.