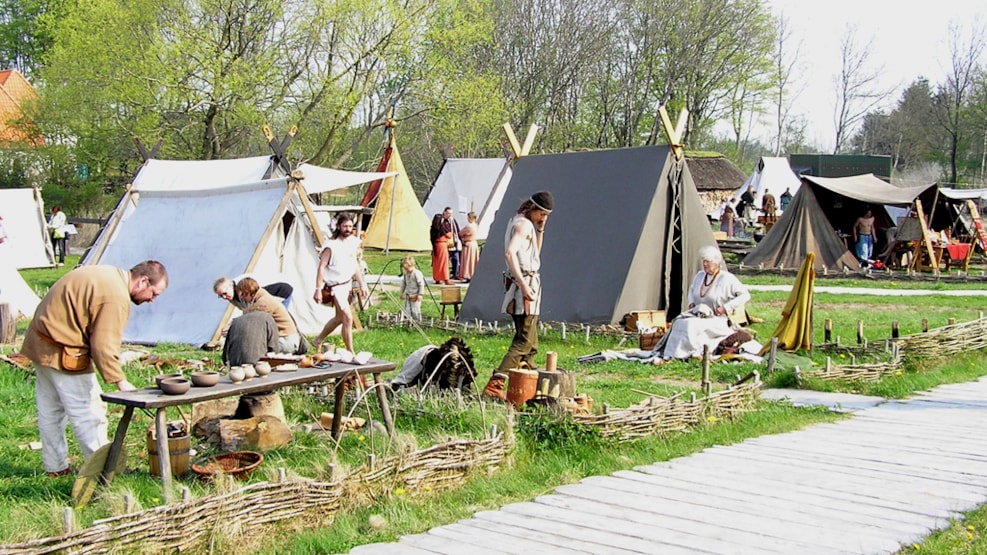 Make your own Ripa-coin
At the market place at Ribe VikingeCenter, you can mint your own coin throughout the summer.
At Ribe VikingeCenter you can strike your own silver coin in the Vikings' marketplace. The coin is a copy of the coin that was in use on the marketplace 1300 years ago.
The activity costs DKK 30.
The activity runs in the period June 26 to August 29, 2021 from 11.00-16.45.