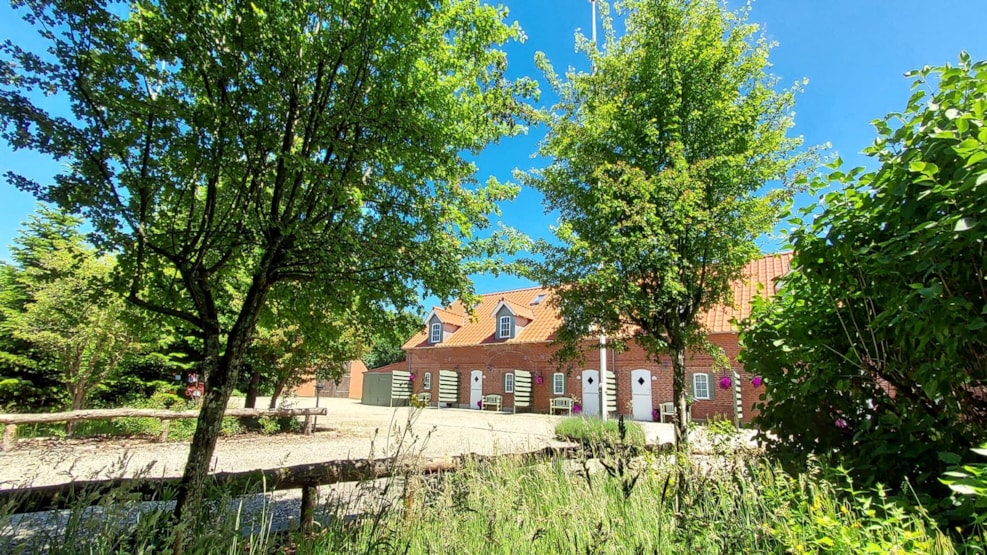 Lustrup Farmhouse - holiday apartments near Ribe
Holiday apartments in beautiful rural surroundings near Ribe and Ribe VikingeCenter.
Eco-friendly holiday apartments surrounded by beautiful nature, close to Ribe and the Wadden Sea National Park.
Lustrup Farmhouse invites you to spend your holiday in a rural setting, overlooking fields and yet close to the beautiful market town, Ribe. A farmhouse with authentic charm, comfortable living and with plenty of space for everyone.
Lustrup Farmhouse is located close to many nature experiences, bike rides, beaches and family attractions. Open all year.
4 farmhouse apartments, 100sqm, sleep max 6 people. All with private terrace.
1 farmhouse apartment, 63sqm, ground floor, sleep max 3 people. Private terrace.
1 farmhouse apartment, 60sqm, located on the first floor, sleep max 3 people. Cozy layout.
A relaxing holiday destination for the family and close friends.               
Non-smoking apartments and pets are not allowed.