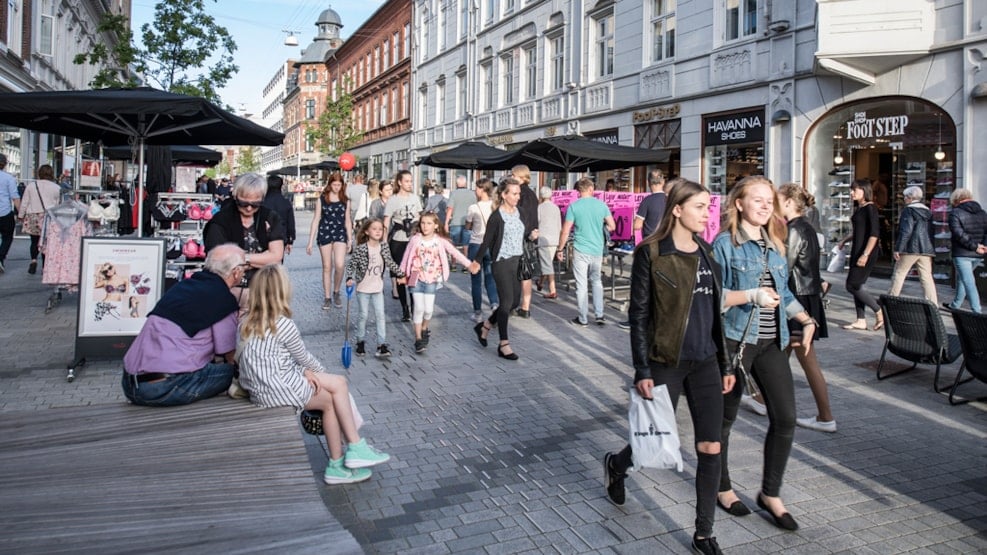 Kongensgade in Esbjerg - Shopping street
Shopping in Esbjerg - great deals, environment, exciting architecture.
Esbjerg has always been a city of opportunity, as you will quickly discover when shopping there: Esbjerg City is where you find the mood and much of the unique architecture of the original Esbjerg along the tastefully renovated Kongensgade.
Here, as well as in the impressive main square (Torvet), and along the adjacent Torvegade and Skolegade, you will find more than 200 special shops filled with quality products and the latest in Danish fashion and design - in addition to cafés, department stores and shopping centres.
At the end of Kongensgade, lies BROEN, the now shopping centret in the middle of Esbjerg, with more than 60 shops, cafés and cinemas in an environment suited to the whole family.
There is good parking everywhere in Esbjerg city centre, with 700 free parking spaces at BROEN alone. But please be aware that although parking is free it is time limited and you must always produce your parking disc!