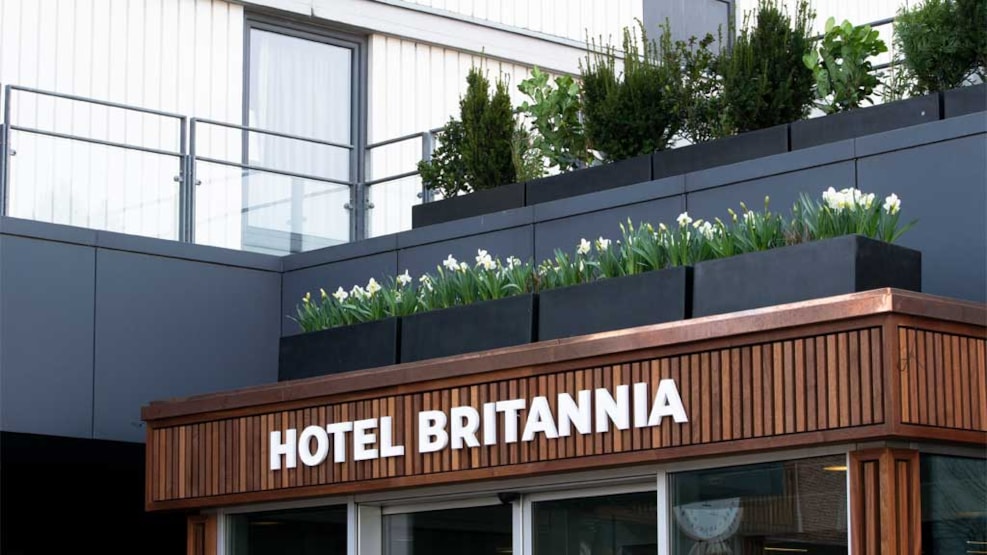 Hotel Britannia
Make your event a success
Hotel Britannia is located in the heart of Esbjerg, surrounded by the citys' best shopping, theatres and tourist attractions.
We offer 108 rooms, all of which are unique and furnished with modern design, flat screen TV and free Wi-Fi. All of our guests have free access to our new fitness room. The framework is set for an indescribably beautiful visit in the heart of Esbjerg.
Our elegant midtown hotel offers unique dining experiences at café and lounge bar APPETIIT or MUNDHELD - nordic dining.
We seek out the little gems that offer genuine, one-of-a-kind experiences. We don't believe bigger is better, we thing small hotels offer a unique personal touch that leaves a lasting impression. For business travellers, we offer the total package when it comes to meeting and conference facilities.
Sustainable Development Goals
2 - Zero hunger
3 - Good healt and well-being
12 - Responsible consumption and produktion