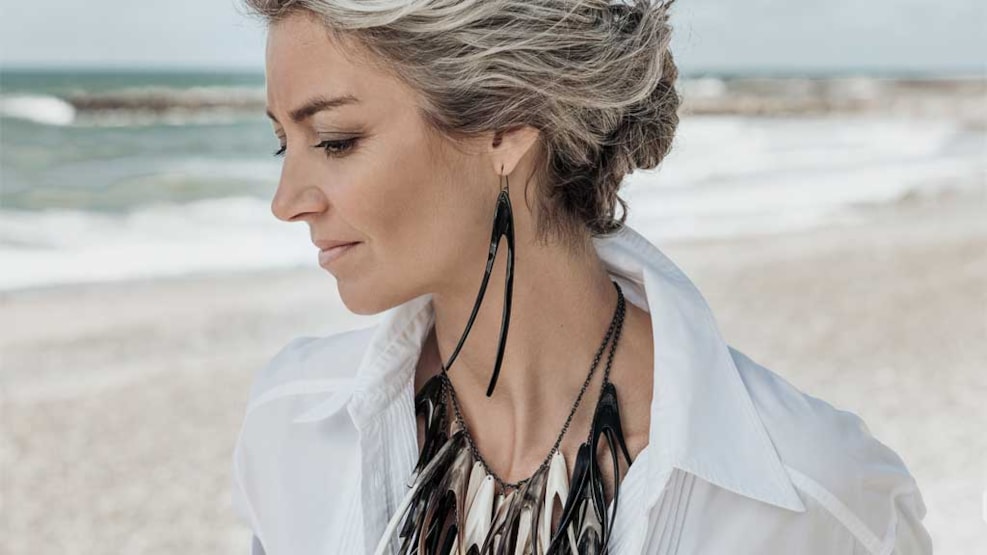 Hornvarefabrikken in Ribe
Hornvarefabrikken is the only company in Denmark producing arts and crafts made out of horn. The company was established in 1935 in Bøvling and still "made in Denmark".
The history of horn spoons
Horn spoons had through history been the preferred eating utensil in the country. After the meal the spoon was wiped off on the trouser leg and hung up on the rafter ready for the next meal. During the war with England 1807-14 a Danish seaman, Knud Høj, from Nees was taken as a war prisoner, and in England he learned the handicraft of horn spoon making. After the war he began a minor production in his home area, and it increased rapidly and it was a good extra income for the poor farming of the moorland.
From domestic industry to industry
Hans Husted born at Nees 1834, was one of the persons, who started the horn spoon production and the son Peder Husted born at Bøvlingbjerg, was taught the handicraft from his father. By 1932 he was the only one left to manufacture horn spoons and in 1958 his son Asger Husted took over the horn spoon production from the workshop at the horn goods factory named "Husflid". Today it is the only place in Denmark where horn spoons and other horn articles are produced; such as set of salad utensil, egg spoons, orange peelers, marmalade spoons, bracelets, rings etc.
Horn as a material
Horn is beautiful and natural and even if a few machines have been introduced, most of the work is made by hand. Today foreign horn is used. Before 1900 Hans Husted himself followed the cattle drivers from Nees, Denmark to Hamburg to buy horn after the ox had been slaughtered.
How the horn artefacts are produced
From the beginning the spoons are cut from the horn after the model design. Later the horn spoons are heated and clasped in a mould in order to attain the correct shape. After cooling they are ground and finally polished. At this stage the spoons have got a smooth soft surface and appear in the most beautiful colour variations of horn from ivory white to ebony black.