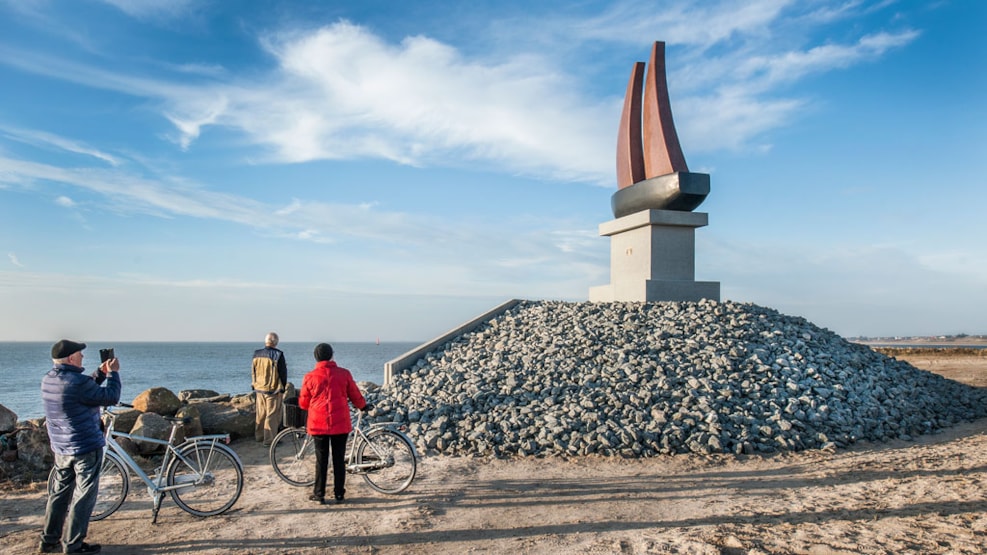 Granite sculpture Esbjerg Ship
The Esbjerg ship, in future a landmark for the new port district Esbjerg Strand.
Esbjerg Skibet is the name of the 7 metre tall granite sculpture which will be the landmark of the new harbour area Esbjerg Strand.
The artist is the local sculpturer Jørgen-Martin Pedersen.