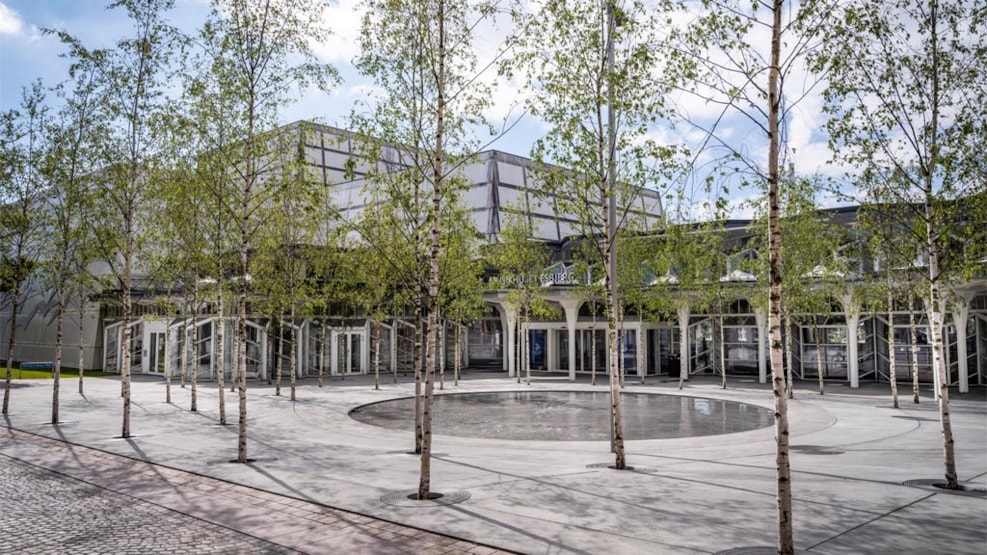 Esbjerg Performing Arts Centre
Musikhuset Esbjerg is a vibrant and dynamic arts centre, which year after year presents more than 150 concerts, theater shows, standup shows, musicals, operas and much more.
Musikhuset also hosts a number og free event of all sorts. The house is designed by world-renowned architects Jan and Jørn Utzon. The construction began in August 1995. One and a half years later, construction was completed and for two decades the house has been one of the most popular venues in the region.
Musikhuset Esbjerg has its own restaurant, Kunsten, and its own café, Kulissen. The café is open all days of the week.
The beautiful main foyer with the slender pillars is bright and welcoming, and the conditions for audiences are excellent in both the Concert Hall, where there is room for 1.100 spectators, and in the Theater Hall with seating for 460 spectators.
Bjarke Ingels Group (BIG) - the internationally acclaimed architectural firm - has designed Henning G. Kruses Plads, the spectacular square in front of the house.