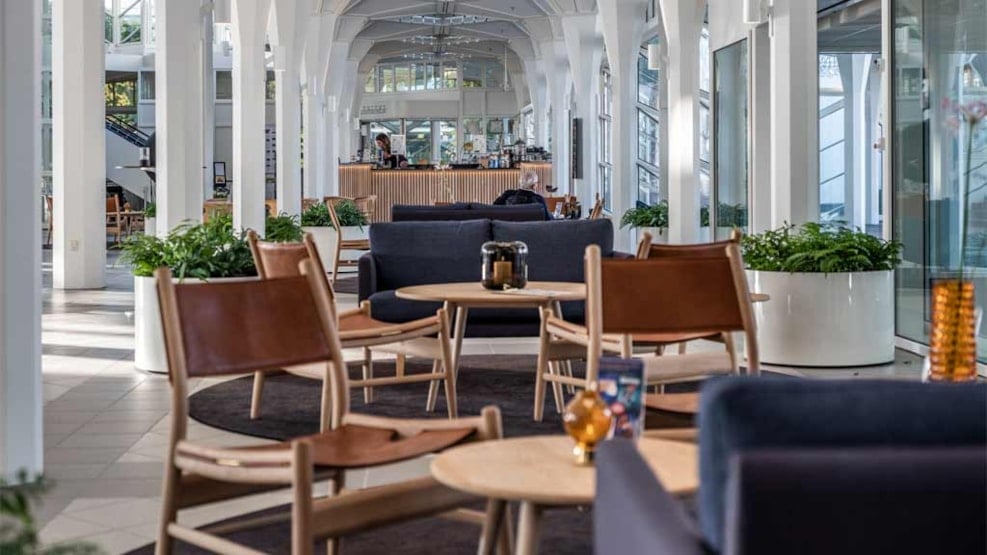 Café Kulissen in Musikhuset Esbjerg
Timeless, Nordic design furniture adorns the Musikhuset Esbjerg's cozy café Kulissen, where we serve coffee and cake, sandwiches and lovely wines.
In Musikhuset Esbjerg's beautiful foyer you will find Café Kulissen. The cozy café is decorated with timeless, Nordic design furniture, and we serve good coffee and cake, sandwiches, lovely wines, etc. Here you can also buy tickets for all events in Musikhuset Esbjerg.
Each month, the Kulissen forms the setting for various free events. It can be community singing, small concerts with music students, yoga, baby tumbling and everything else.