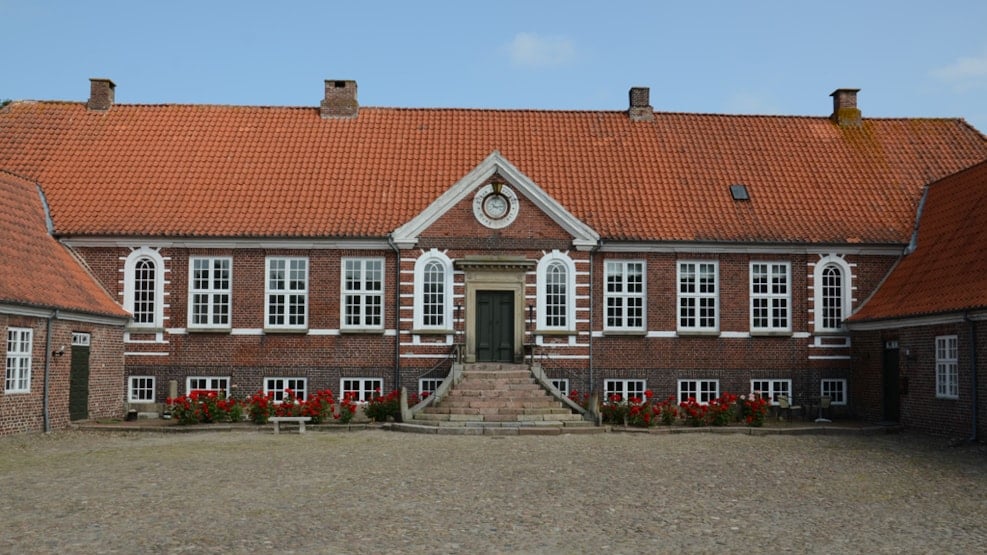 Bramming Hovedgård
Manor from 1572 - from 1982 Bramming Hovedgård has served as Southwest Jutland's Boarding School.
In 1572, Christen Lange received a noble letter from the king, Frederik the Second, and together with his noble wife, Barbara Vind, he built the first Bramminggaard. The son, Iver Lange, inherited the estate, but during the Thirty Years' War he had to flee to Funen with his family.
Bramminggaard was "looted and burned" when Iver Lange returned, and he had to sell it with associated peasant estate in 1652. The estate slipped out of the possession of the old noble families, but in 1677 it was bought by Lieutenant General Johan Rantzau, who was of Holstein nobility. It was Johan Rantzau who gave Kai Lykke a stay at Bramminggaard from 1697 until he died in 1699.
In 1760, Bramminggaard was taken over by the West Jutland family Øllgaard. Terman Øllgaard, a large merchant from Varde, erected in 1786 the beautiful manor as seen today, and now it was called Bramming Manor.
Access is by appointment only.