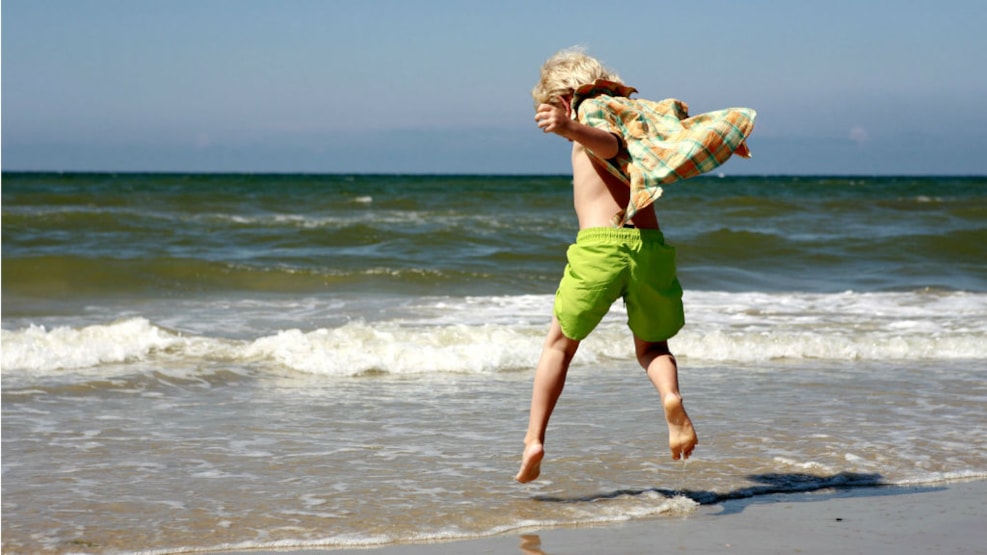 The beach on Fanø
Of course, swimming is of the things that is really attractive at the beach. The best place for swimming is the part from Fanø Bad to Rindby Strand.
This part of the beach is very wide and it grows wider and wider each year. New dunes are built up on the beach. That is the way Fanoe has developed over many hundreds of years. West of the new dunes, you find a great beach for swimming.
There are plenty of other activities on the beach: volleyball, flying kites, play football and many other things.
South of Rindby, there is the area called the buggy beach. It is good for surfing - especially for the kite surfers it is a great area. You can also go beach cruising with blokarts, kite-buggies and landboards.
Further south, the beach gets more and more narrow. However, at low tide the beach is very wide. This is a good place to look for amber.
Bathing tips
It is nice to swim in the North Sea, as the beaches on Fanoe are completely without stones and pebbles and very child friendly in general. But the sea is also a powerful natural force which demands that we treat it with caution and respect. At the tourist office, you can get a little booklet "The sea can take anyone by surprise" that gives tips on bathing.
Eight Tips
Learn to swim and dive correctly.
Never swim alone.
Bath only where permitted.
Only go out as far as to when the water level reaches your navel.
Dive only from the head where the water is deep enough.
Swim along the coast.
Never go bathing with alcohol and drugs in your blood.
Get out of the water when you begin to feel cold.
During summer, there is a life guard at Rindby Strand. Of course, it is not possible to control all the 15 km of beach. If necessary, they can come to assistance very fast.